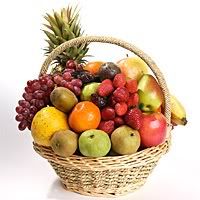 Ornish Diet Ranked First For Heart Health By US News
Huffington Post reported
When it comes to heart health, the No. 1 dietary approach is the Ornish Diet, according to a ranking of 25 diets by U.S. News and World Report released this week.
The TLC (Therapeutic Lifestyle Changes) diet came in at No. 2, and the DASH (Dietary Approaches to Stop Hypertension) diet came in at No. 3, according to the ranking.
In its second-ever ranking, U.S. News commissioned a panel of 22 weight loss and nutrition experts to evaluate popular diets based on a series of criteria, including the ability to prevent and manage heart disease. (To see more on U.S. News' diet rankings, check out HuffPost's coverage of the Dash Diet, which was ranked the number one overall best diet, and the full list of the easiest diets to follow).
We talked to Dean Ornish, M.D., the developer of the Ornish Diet and HuffPost's medical editor, who showed that heart disease is reversible by making comprehensive lifestyle changes, including a healthy diet, stress management techniques, moderate exercise and psychosocial support.
"In more than 35 years of scientific research, we found this diet and lifestyle program could reverse the progression of even severe coronary heart disease," Ornish explained to HuffPost.
Because of this, Medicare is now covering "Dr. Ornish's Program for Reversing Heart Disease," the first time that Medicare has covered an integrative medicine program.
Today, there are more than 27 million adults with heart disease in the United States, which comprises 11.8 percent of the population, according to the Centers for Disease Control and Prevention.
And Ornish said his diet can help with more than heart disease, as well, explaining that research has found it can also reverse Type 2 diabetes and pre-diabetes, which is affecting almost half of Americans.
Another study showed that the Ornish diet and lifestyle program also may slow, stop or even reverse the progression of early-stage prostate cancer.